May:
2 books this month. Both different genres.
1. Connected by Kim Karr.
This was an interesting story of self sacrifice. What am I saying. It was more of a elongated love triangle where the girl has to choose between her new rock star boyfriend or stay loyal to her child hood, somewhat deceased sweetheart. I think we all know which she would choose. It was the twist ending that left a lasting impact and made me reach for the sequel. And for that it deserves the title of Tea Worthy Book of the Month.
2. Feral Sins by Suzanne Wright.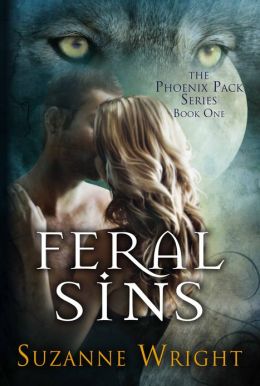 I'm not sure why it took me so long to find this genres. I mean you think I would jump at the adult paranormal romances right away since I love the YA ones. Well it took me to May and I found a good one. Feral Sins had everything I love. A lot of arguments and romantic moments but a well written and developed plot that kept me hooked with the story. The captivating main characters also helped with that.
June:
This month's book turned a different angle.
Undeniable by Madeline Sheehan is much darker, in content, then other adult/erotica books.
You really have to overlook the characters and the topics and focus mainly on the storyline. It's a very interesting story that has a lot of connecting back stories and very strong characters that drew me to them and subsequently the book.